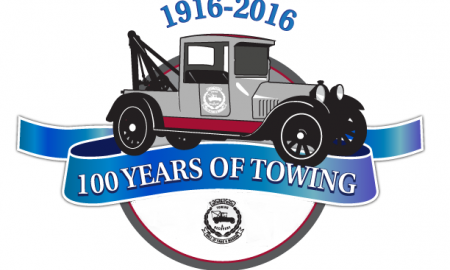 ​We love being a member of the Wisconsin Towing Association, and the annual Tow Show and Convention is right around the corner! The Wisconsin Towing Association Tow Show and Convention will be held Father's Day weekend, June 16-18th, 2017. What's more, we will be hosting a Friday Night Pig Road at the event! Anyone in the towing community should consider attending this great event. Find more information below, or visit the event page here.
JOIN US AS WE CELEBRATE THE 100TH YEAR OF THE TOW TRUCK!
Location:
Chula Vista Resort
2501 River Rd
Wisconsin Dells WI 53965
Including:
The Friday Night Pig Roast by Homer Schultz of Homer's Towing
The Friday Night Truck Light Display Contest – Hosted and Judged by AW Direct
A Women's TRAA Forum on Friday night
Saturday morning breakfast**, followed by a towing and recovery presentation by Tom Hedglin (Area Wide Towing) and Craig Goldbeck (Goldbeck Towing)
Saturday Tow Truck Beauty Contest
WTA Raffle
Ladies Luncheon on Saturday
Saturday Night Kids Party
Saturday Evening Banquet and Awards Program
Annual Business and Board Meeting
And plenty of vendors, exhibits, and displays on hand all weekend long!
**Breakfast will be pastries, coffee and juice in the vendor tent, along with a voucher for $5 off the breakfast buffet served in the Kilbourn City Grill in the Chula Vista hotel.
Benefits of attending for the tow operator:
Manufacturers' and suppliers' exhibits of towing and recovery equipment, related products and services.
Annual business meeting, legislative report, election of association's leadership, and other industry matters.
Information and education, towing and recovery demonstrations and more.
Welcome party and pig roast Friday night, awards banquet Saturday evening.
Working wrecker contest, Saturday breakfast, programs for women and kids.
Win cash prizes and door prizes.